The "Intersection" event has come and gone and I am grateful to Neiman Marcus Fashion Island for hosting me and sharing my private collection. Last week, the Mariposa Restaurant in Neiman Marcus was transformed into a destination for art enthusiasts to experience the intersection of fashion and art.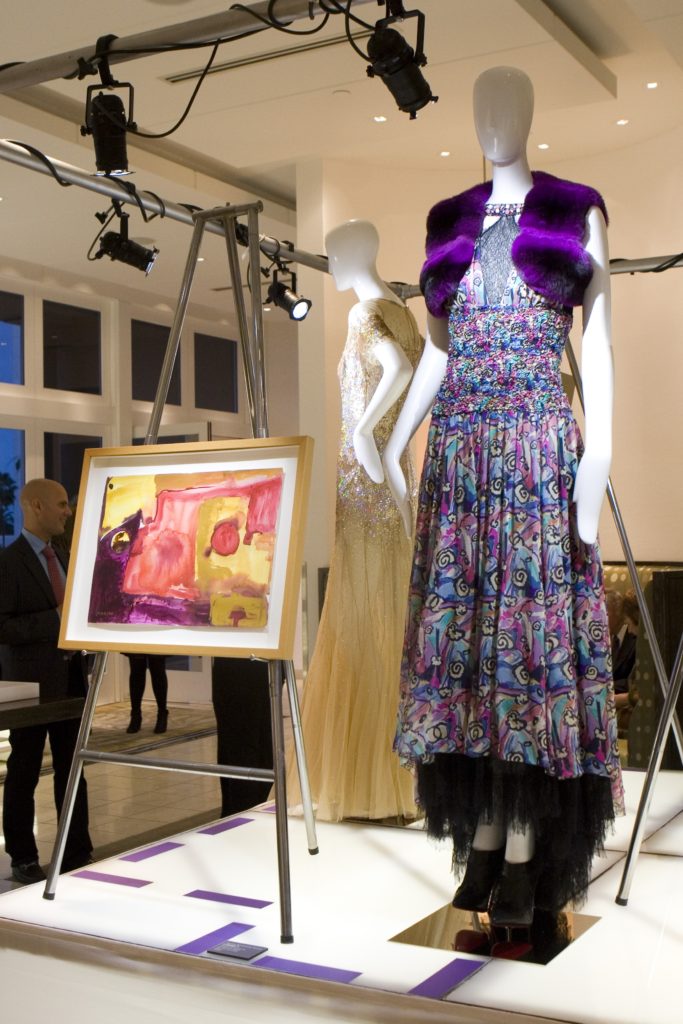 Guests sipped champagne, savored delectable amuse-bouches and mingled as they reveled in my art collection.
My collection is a result of many years of curating modern, unique and provocative pieces from around the world. In addition to those, I chose to showcase 24 pieces of my own work.
My personal artistic style was born out of my affinity for abstract impressionism, surrealism, and as my own art evolved, I expanded my collection to include pieces from featured artists like the ones you see below.
During the show, two of my original pieces were sold, including Carmel 2, a 2002 watercolor on ink paper as well as Walking on Water, a 2006 watercolor on acrylic paper.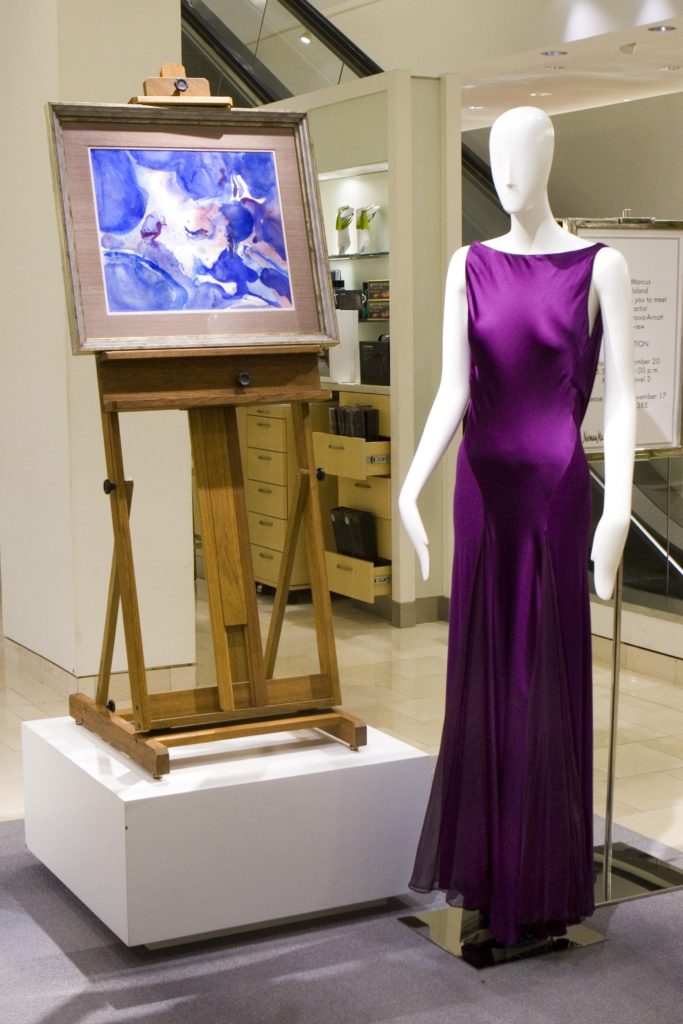 I thoroughly enjoyed working with the Neiman Marcus team on "Intersection." If you were not able to join us and you wish to learn more about the pieces presented at "Intersection," please visit my gallery page.  Until next time!